Do you have a property in Bay County that you wish to appraise? Are you curious about the property values in this county? This page gives you details on how to check your property values online and get in touch with the Bay County Property Appraiser's office. Meanwhile, if you're interested in appraisers from other counties as well, visit Property Appraiser.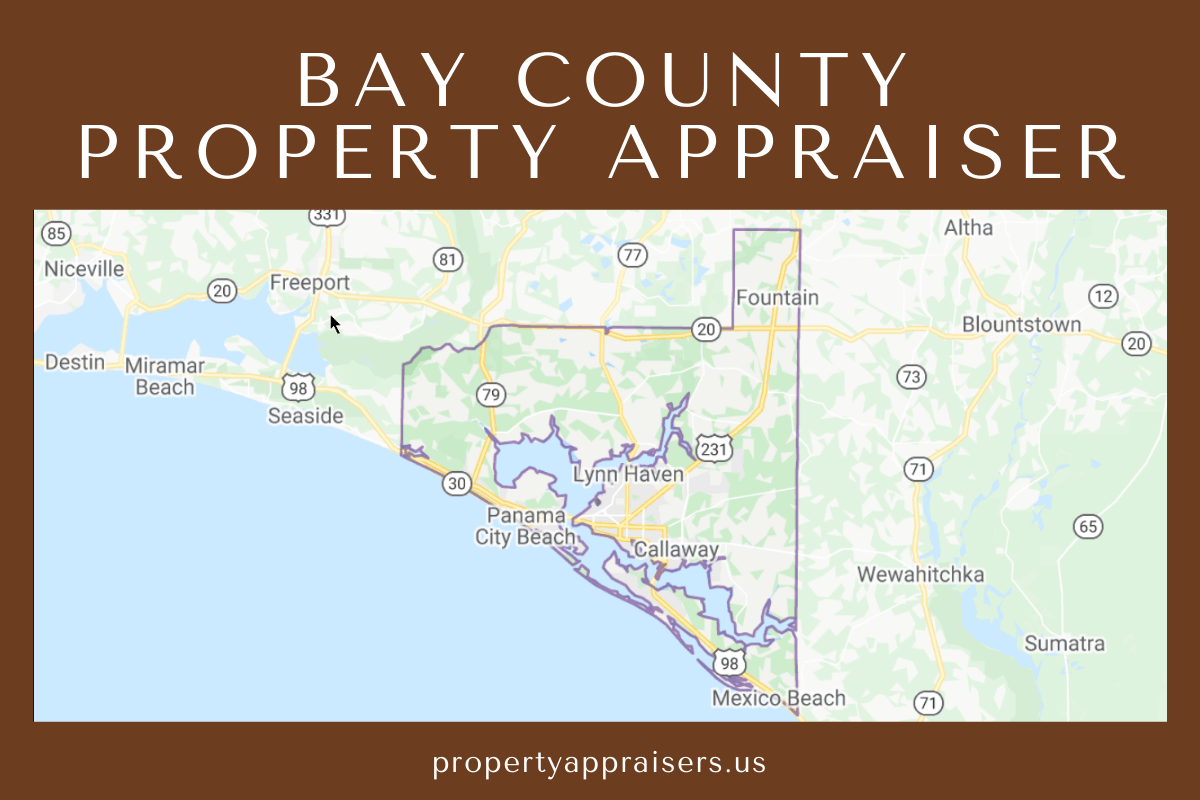 Check Bay County Property Value with Online Tools
Several online tools could help you check your property's value easily and even allow you to track changes in your property's value. Realtor.com would be one such tool.
Meanwhile, if it's a commercial property that you want to check, you may visit Commercial Property Appraisal. They would gladly help with your property appraisal.
Important – If you need legal advice regarding your property, go to Nolo. It's always a good idea to get a legal opinion (or even help) about your property, this won't break your bank and can save a lot of time and money in the future.
Visit Bay County Property Appraiser Website
Meanwhile, for a more detailed search about your property, visiting the Bay County property appraiser would be a good idea, but checking out their website first would be even better. Here's how you can check your property's worth from the website.
Other sections of the Property Appraiser Website
Apart from letting you search properties, the Bay County property appraiser's website also offers you other information about the office of the Bay County Property Appraiser offers. Take note, however, that the Bay Count site claims no warranties, either expressed or implied, are given for the data n their sites, its use, as well as interpretation. Here's a quick list of what you'll find on the website.
Map Search
After you click Map Search, on the next page, click on "Yes, I accept the above statement" after reading the statement. Doing so will direct you to an interactive map where you can also do a property search.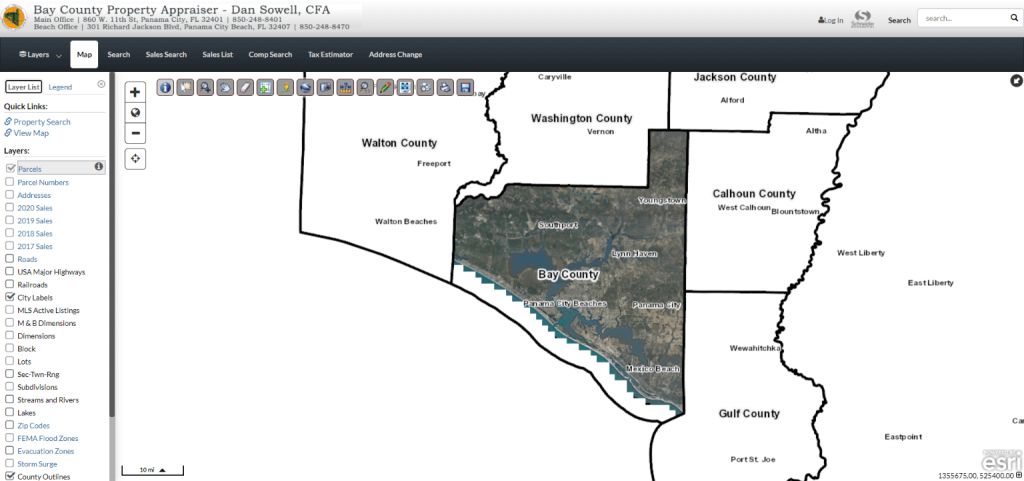 Downloads
This section gives you access to the forms and documents you need in relation to your real property. You can find forms for your homestead filing, value adjustment board information, or even tangible personal property forms.
Links
This section gives you links to other government offices or agencies that you might need to reach out to about concerns with your properties.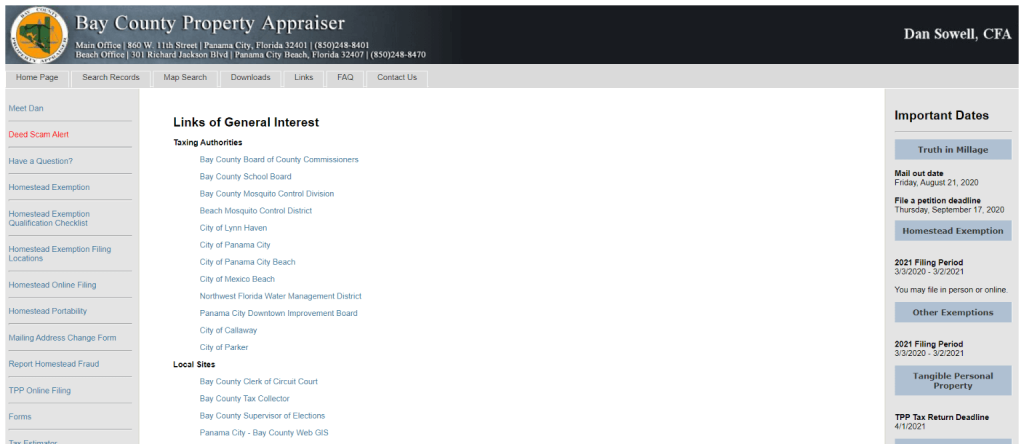 FAQ
As the name implies, this section answers all frequently asked questions related to appraisals, homestead, Save Our Homes, Tangible Personal Property, and some others.
F.A.Qs